Floor Plans
Click on the map below to go to that specific room: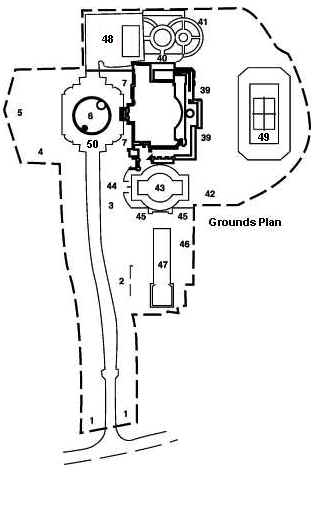 Note: The Dotted Lines around the property actually represent trees that surround the grounds. The tennis courts are to the right of #39 on the map above.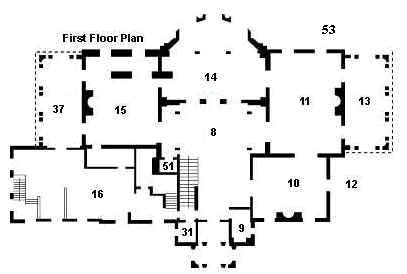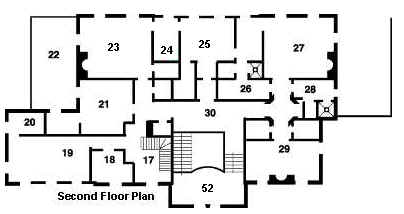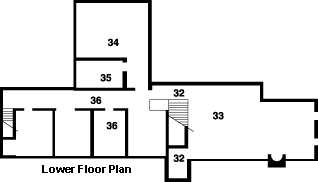 Floor Plan Guide:
If the number below is in GREEN, that means you can click it on the map above.
1- Front Gate Pillars
2-
3-
4-
5-
6- Driveway Island with Fountain, Bench, and Tree
7-
8- Main Entry Room
9- Powder Room
10- Writer's Retreat
11- Sitting Room
12- South Patio
13- South Loggia
14- Solarium
15-
16- Kitchen and Butler's Pantry
17-
18-
19-
20-
21-
22-
23- Boy's Bedroom
24- Children's Bath
25- The Nursery
26-
27-
28-
29-
30- Second Floor Hallway
31- Cubby
32-
33-
34-
35-
36-
37- North Loggia
38-
39-
40- Garden Guard Hut
41- Gardens
42-
43- Pool
44-
45-
46-
47- Pond
48- Four Stall Garage
49- Tennis Court
50- Circular Driveway
51- Cubby/Closet
52- Second Floor Landing
53- East Patio